PA4- THE TIME OF ARCHITECTURE
PROTOHISTORY. Religious buildings are developed, and contructed at high altitude, in order to worship the gods closer to them. (ziggurats)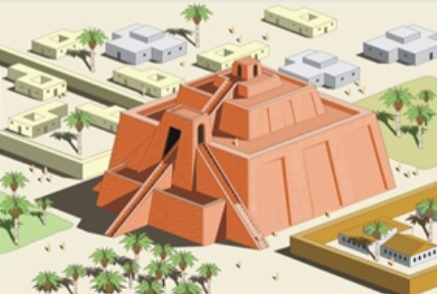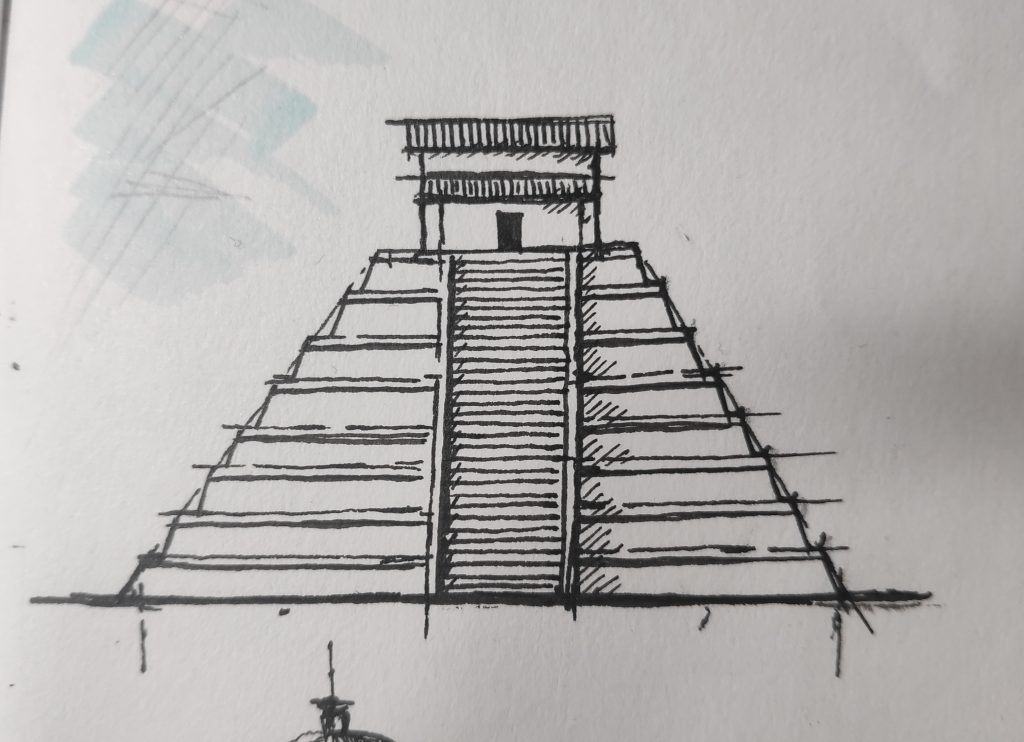 3.500 B.C.
EGYPTIANS. The egyptians felt life was too good to end, and developed monuments that reflected the cult of the dead.
1.200 B.C.
GREEKS. Houses had a central courtyard and public places are designed. (Theaters, Stadiums, the Agora)
Iktinos and Kallikrates were the architects credited with designing the Parthenon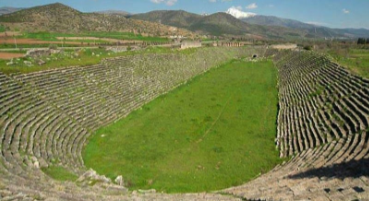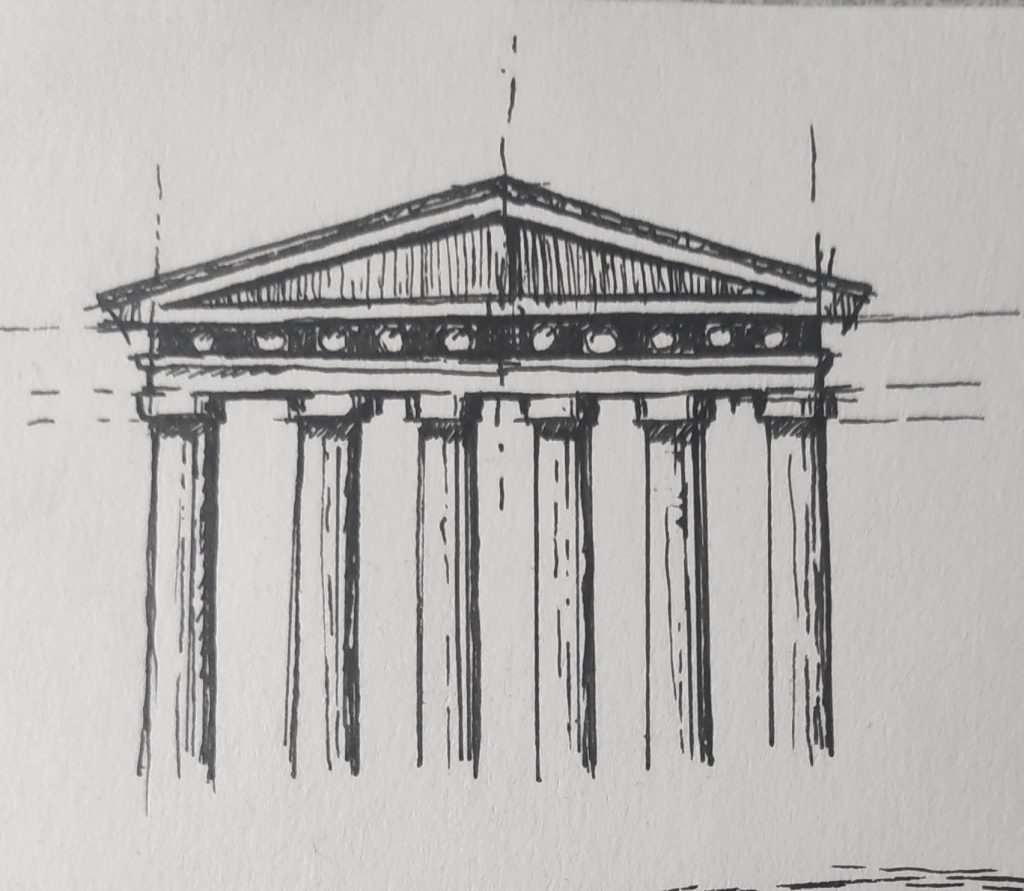 1.100 B.C.
ROMANS. Discovery of concrete, and develpoment of Basilicas, aqueducts, roads, sewage networks, arches and domes
Marcus Vitruvius Pollio was the architect of Julius Caesar from 58 to 51 BCE. Not only did he build several structures, but he also traveled extensively around the Mediterranean to study architecture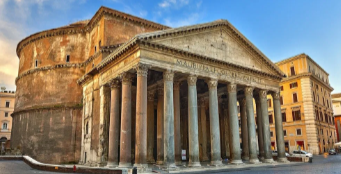 6th Cent.
BYZANTINE Architechture is preminently religious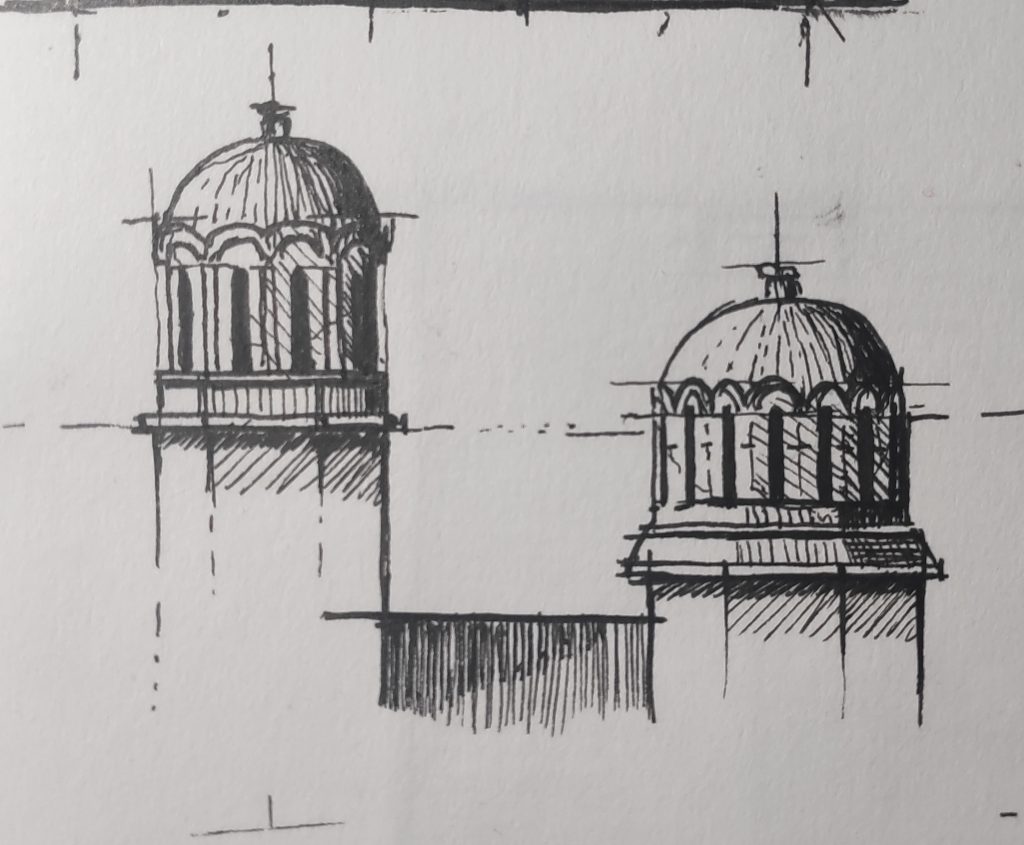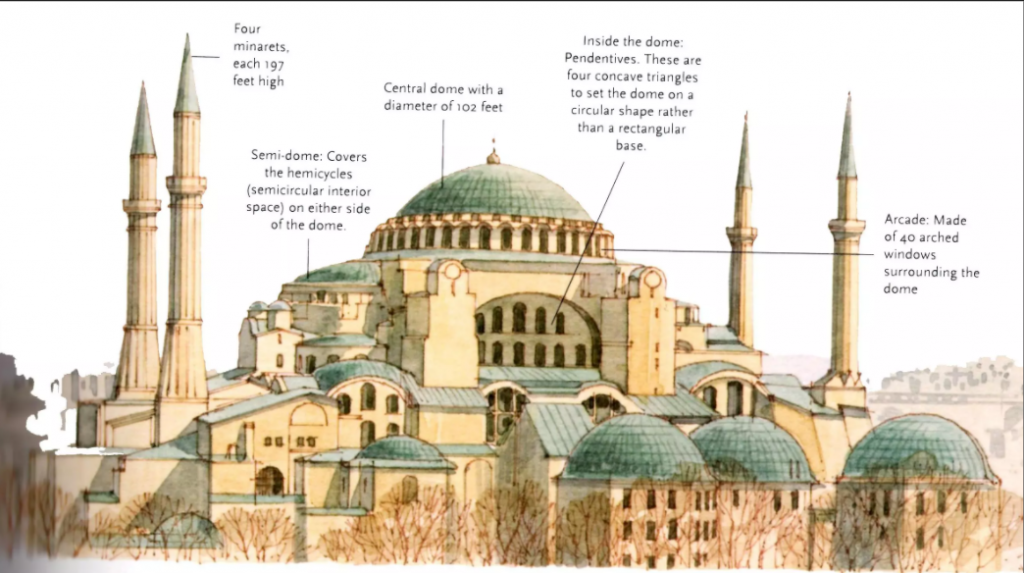 6th – 8th Cent.
LOMBARDS occupy roman buildings and develop decorative elements
7th – 8th Cent.
VISIGOTHS develop eclessiastical arquitecture, based on the traditional roman basilica, influenced by sirian forms.
9th Cent.
CAROLINGIAN For the first time since the fall of the roman empire, palaces, cathedrals and monasteries are built.
9th – 10th Cent.
SAXONS– Their innovations include galleries,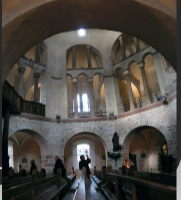 8th – 15th Cent.
ISLAMIC arquitecture produces new religious building typologies such as mosques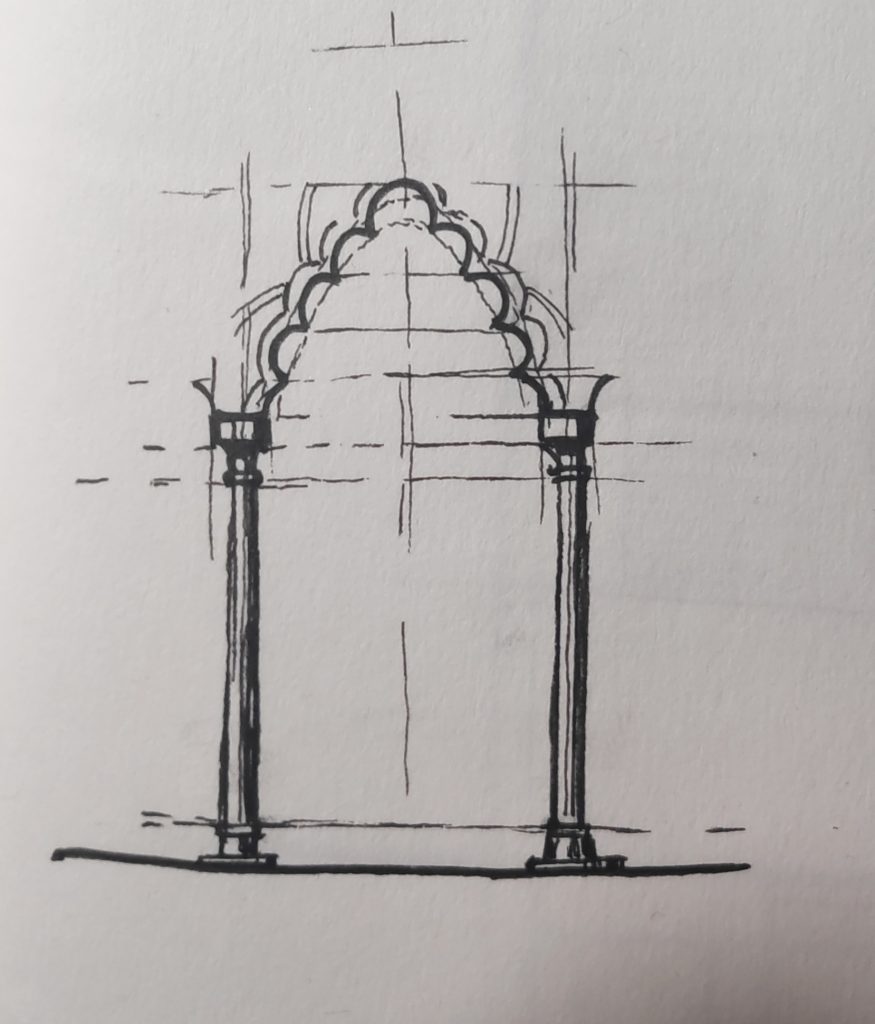 10th – 12th Cent.
ROMANESQUE Spread through Europe due to pilgrimage, and was characterised by the use of arches
12th – 16th Cent.
GOTHIC The great innovation of this style was the OGIVAL ARCH
15th-16th Cent. REINASANCE
Humanism emerges, which emphasizes the achievements oh human, distinguishing them from religio

17th – 18th Cent. BAROQUE
Emerged as propaganda and glorification of aristocratic power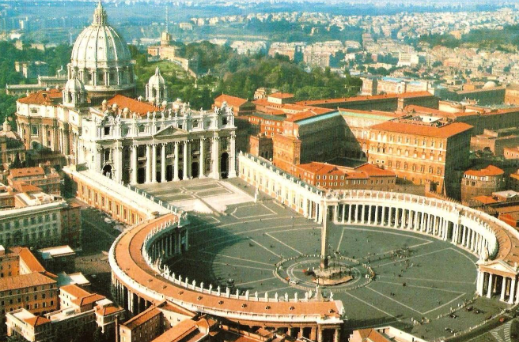 ROCOCO
18th – 19th Cent. NEOCLASSIC
Age of enlightment. The neoclassical style was linked to the idea of public service and education.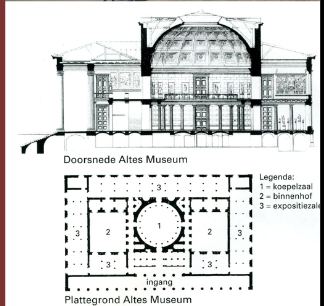 19TH CENTURY
The architecture of industrialization is related to new construction typologies. An industrial spirit is reflected.
20TH CENTURY
ART-NOUVEAU modernism. liberty, jugendstyl
HISTORICAL AVANT GARDE (1900-1914) cubism, expressionism futurism

AVANT GARDE BETWEEN WARS (1913-1932) surrealism, abstractism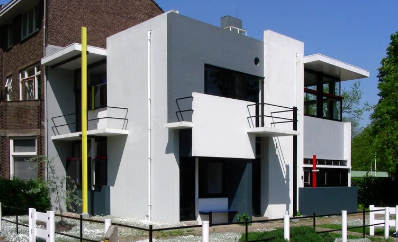 POST WAR PERIOD (1950-present day) THE TIME OF REVOLUTIONS, UTOPIAS, PROPOSALS WITH MUCH PRACTICAL AND THEORICAL EXPERIMENTATION
BIBLIOGRAPHY
Study.com – Search for courses, lessons and more
Paléolithique – Univers social 2.0 (google.com)
Matala, Caves of Matala (google.com)
prehistory the habitat (google.com)
İlk Yerleşmeler – Tarih Dersi (google.com)
Profesor de Historia, Geografía y Arte: Mesopotamia y primeras civilizaciones. | Mesopotamia, Profesores de historia, Civilizaciones (google.com)
The oldest rock painting on Pharaoh in Egypt (google.com)
Luxor Temple | Luxor, Luxor temple, Egypt (google.com)
Stadyum | Aphrodisias | Aphrodisias
Teatro de Epidauro – Wikipedia, la enciclopedia libre
panteon-swiatynia-wszystkich-bogow-rzym-wlochy – I…TAKI blog o podróżach z pasją! (itaka.pl)
Byzantine architecture – Wikipedia
Línea Serpentinata: La iglesia visigoda de San Juan de Baños (lineaserpentinata.blogspot.com)
Collegiate Church of Saint Gertrude, Nivelles – Wikipedia
Catholic Church to Buy Famous Mosque of Cordoba for 30 Euros (moroccoworldnews.com)
Monasterio de Santa María de Ripoll – Wikipedia, la enciclopedia libre
Gótico. por Gregório Jansen Cutrim, Marina… | by pibid artesvisuais | Medium
«Il fatto non costituisce reato»: assolta l'ex direttrice del Museo degli Innocenti (firenzetoday.it)
Palacio Rucellai – Wikipedia, la enciclopedia libre
Piazza San Pietro (thinglink.com)
Sant'Ivo alla Sapienza – Wikipedia, la enciclopedia libre
basilica of the fourteen holy helpers – Búsqueda de Google
Estación de Saint Pancras – Wikipedia, la enciclopedia libre
casa batlló – Búsqueda de Google
Casa Rietveld Schröder – Wikipedia, la enciclopedia libre